RANZ Events and Awards
Roofing Industry events represent excellent opportunities to 'down-tools' and gain industry knowledge and develop valuable networks, alongside roofing awards, which enable celebrating excellence in roofing achievement.
RANZ Annual Conference
The 2022 conference is at Te Pae, Christchurch on June 9 & 10, with the RANZ Awards ceremony being held at the Thursday conference dinner - see details here.
RANZ Awards
Entries are now open for 2022, closing 30 April 2022.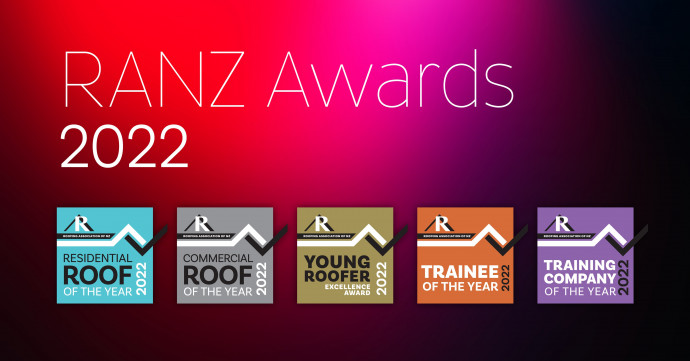 RANZ Training Awards

Training company of the Year
Roofing Trainee of the Year

Residential Roof of the Year
Commercial Roof of the Year
Young Roofer Excellence Award
For more details and to enter click here.
RANZ Roofing Excellence Award
This most prestigious roofing award is presented biennially, next in 2023. Nominations for it open late 2022, read about our 2021 recipient here.